Photo Album - 2003 Girl Scout Events

01 September 2003
Here are some pictures of Girl Scout events Robin and Suzy participated in. Robin is Suzy's Girl Scout leader.
Note: Clicking on the picture will open a larger version in your browser window.
Girl Scouts in their float (afloat in their floating pool) for the July 4th parade in Penfield.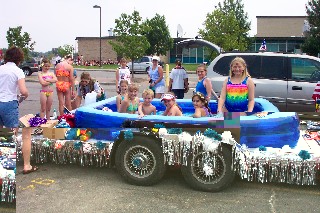 Girl Scouts getting ready to start marching and floating.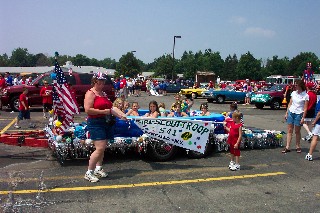 On the main street of the parade and filmed for local television.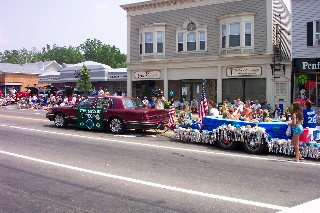 Getting ready to march onto Frontier Field before a Rochester Red Wings game.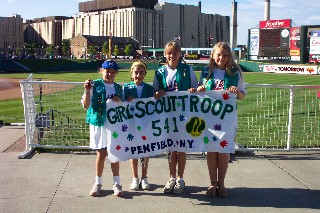 Robin and Suzy are in there somewhere holding the flag for the National Anthem.