Photo Album - 2002 Cape May - Lewes Ferry

01 September 2002

Each summer since 1996, after our summer vacation trip to Ocean City Maryland, we've made it a tradition to ride the Cape May - Lewes Ferry on the way back home, starting in Lewes, Delaware and landing in Cape May, New Jersey. Since the first summer we did it, we thought it's a fun trip and it makes for a nice relaxing start (not to mention that having a ferry to catch means we hit the road at the time we need to leave). We always ride the ferry named the Twin Capes since it has a nice cafeteria, gift shop and is fun to explore with it's many decks. In 2002 August we had Robin's niece Payton with us for the Ocean City vacation, and Robin's parents joined us as they were going to Atlantic City. Here are our pictures from that trip on the ferry.


That's us on the boat!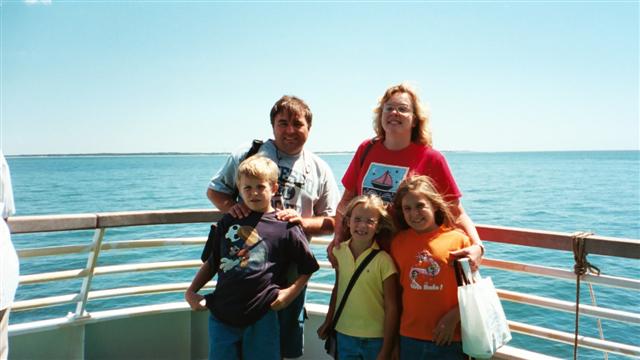 Me-Maw and Pop-Pop with grandchildren Suzy, Steven and Payton.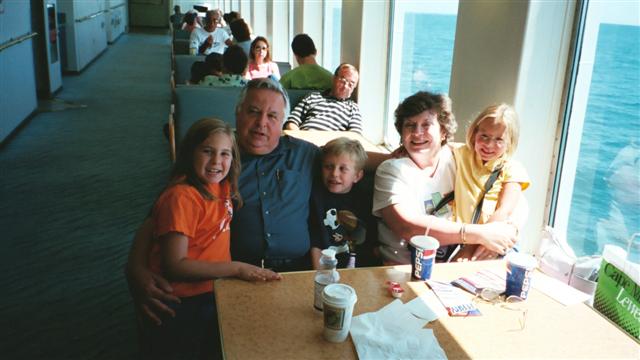 Pop with two of his granddaughters.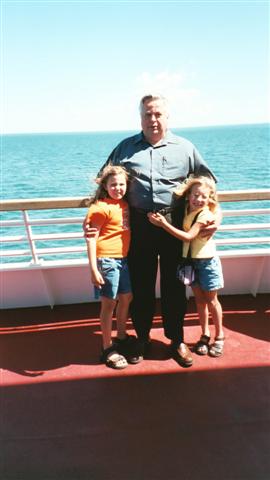 That's Payton and Suzy looking out from an upper deck.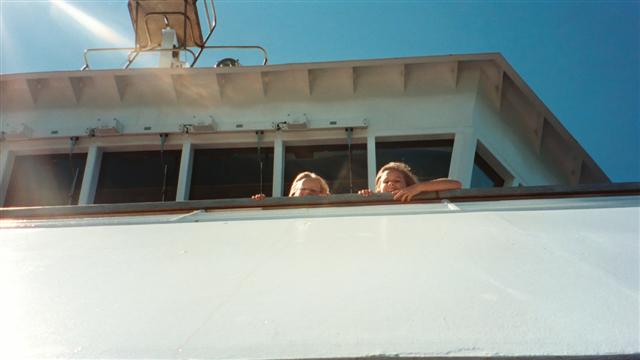 Suzy and Payton having fun.