Photo Album - 2001 Kids Playing Soccer

01 September 2002
In the summer of 2001, Steven played for the Penfield Rangers Soccer Club (travel team) and Suzy played for the Rovers of the Penfield Recreation League. Here are some soccer pictures with the kids in action.
Steven starts the game.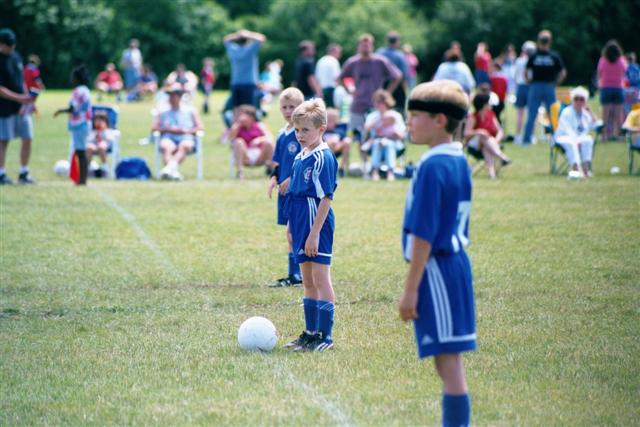 Steven during a break.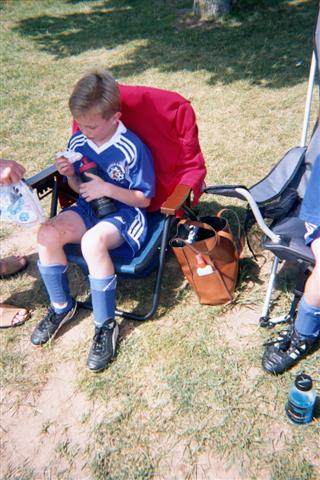 Undefeated in the Spencerport Tournament, against some tough opponents.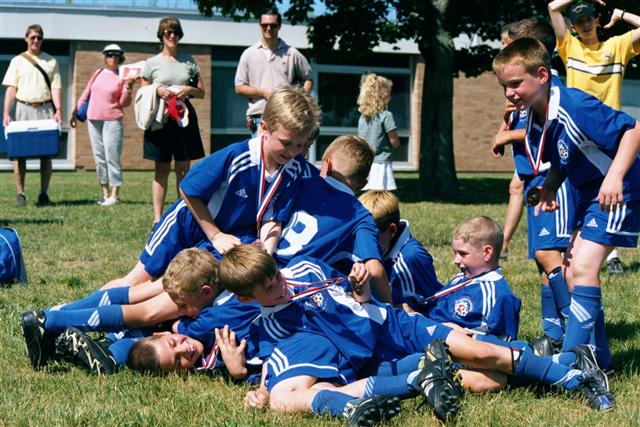 Suzy playing defense.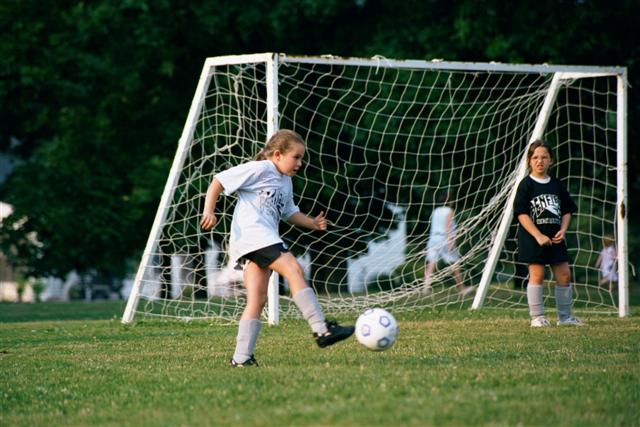 Nice form ... just like her daddy!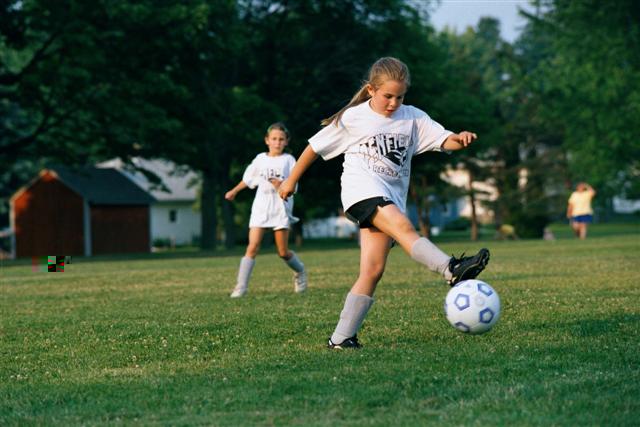 Whew, I'm tired!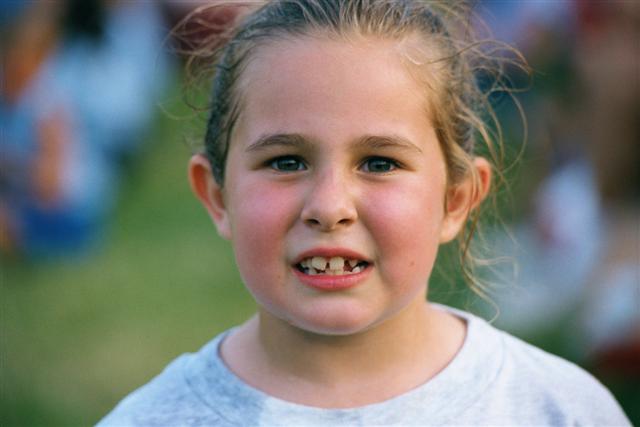 Taking a break.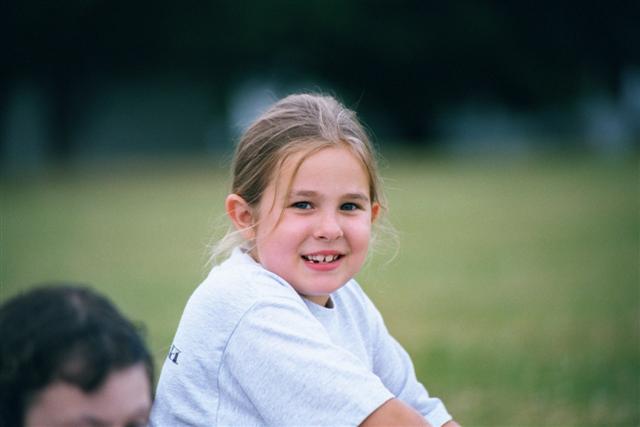 Run Suzy!