Photo Album - 2001 New York City Vacation

01 September 2002
We visited New York City for 2001 Fourth of July weekend. We were able to visit most of the tourist spots, including spending a bit of time atop the World Trade Center and the Empire State Building, the Statue of Liberty, visited the USS Intrepid museum, joined the crowd at the Today Show, went to the Haydn Planetarium and Museum of Natural History, and from the visitors gallery saw the closing bell on the New York stock exchange. We took the Amtrak train down and liked it, and treated ourselves to a stay at the Waldorf-Astoria. Here are pictures from that trip.
On the boat to the Statue of Liberty.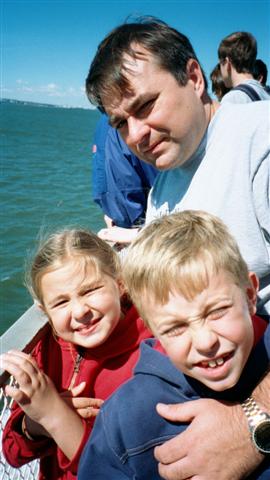 The kids at the Statue of Liberty.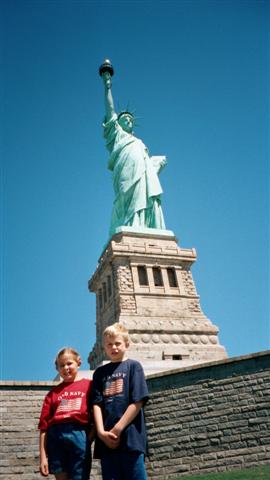 At the Statue of Liberty with the New York City skyline behind us.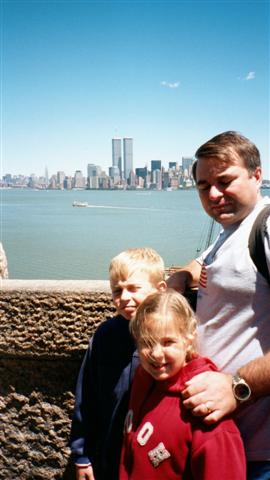 In the Statue of Liberty Museum with the full-size version of the face.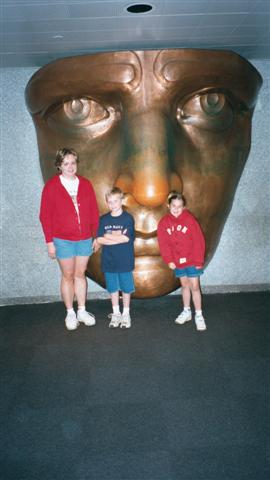 In a park near the World Trade Center.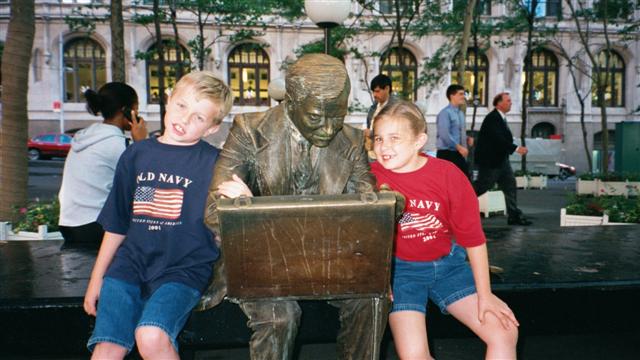 With the Wall Street Bull!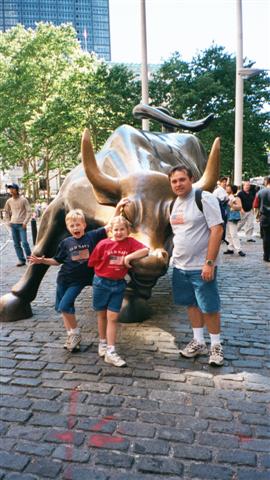 On top of the Empire State Building.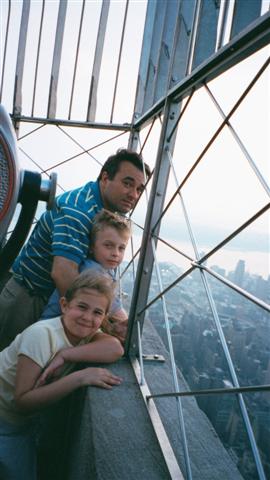 With Soledad O'Brien who read the news on the day we visited the Today Show.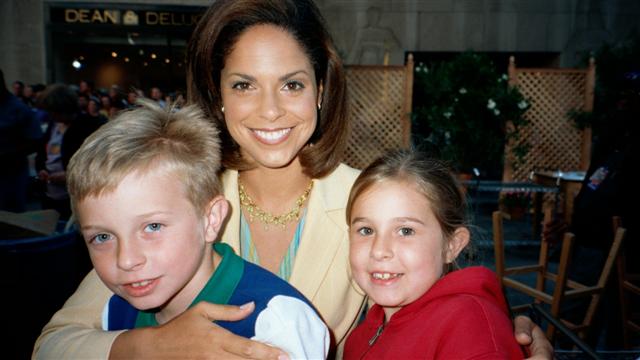 Hey, this Amtrak train ain't so bad! On the way back home.